Messer Canada: Supplier Spotlight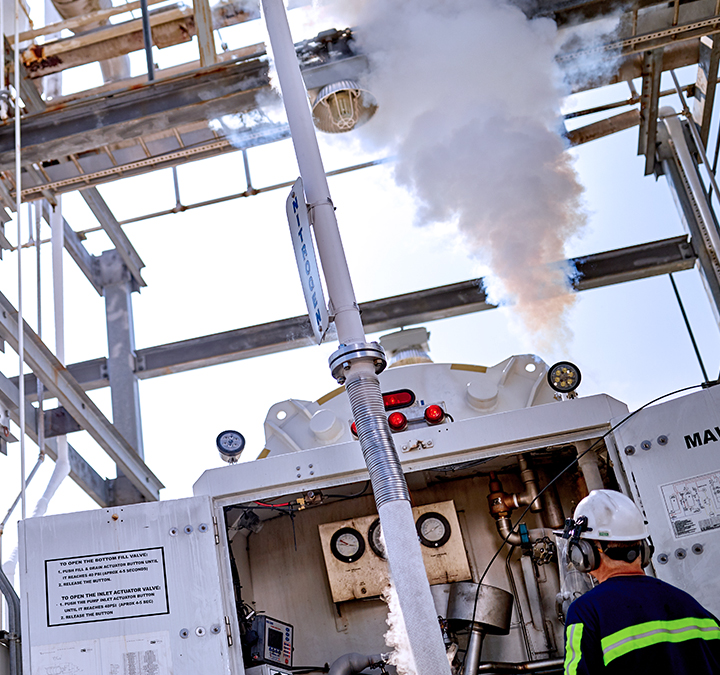 Located around Canada, Messer is the largest owner-managed industrial, medical and specialty gas supplier in the world. They supply products including gases, dry ice, equipment and supply systems, cutting systems and oxyfuel technology, plus much more. As the largest family-run industrial gas specialist, their main objective is to increase profits in a sustainable way. They emphasize technologies that protect the environment and climate and focus on the individual requirements of their customers to help them strengthen their competitiveness and efficiency. They're present in relevant markets in Europe, Asia and the Americas, and they have state-of-the-art research and competence centres where they develop applied technologies for the use of gases in almost every sector. Check out everything Messer has to offer! 
About Messer
For over 120 years, the name Messer has been affiliated with expertise in industrial gases. They manufacture and supply oxygen, nitrogen, argon, carbon dioxide, hydrogen, helium, inert welding gases, special gases, gases for medicinal use, and a variety of gas mixtures. Gases are produced on an industrial scale and are as important as water and electricity to many processes used to manufacture everyday products.
Messer supplies gases to industries such as steel and metals, chemicals, food and pharmaceuticals, the automobile and electronic industry, medicine, research and environmental technology. They've created the website www.messer-ca.com to show the public how industrial gases are used in everyday life, ranging from effervescent bubbles in fizzy drinks to the production of paper and air bags.
Messer's Trusted Solutions
Messer provides trusted solutions for every process, from food chilling, to heat treatment, to oxygen recycling for ozone protection. Industrial gases are crucial to varying everyday processes, and every user has their own unique needs. Whatever volume, purity or composition of gas you need, Messer has the technology, product and expertise to deliver the perfect solution for you. They can optimize the process, lower your cost and improve safety and sustainability.
Their cutting edge systems, combined with first class equipment, advanced technologies, and top quality gases, have made them the leading industrial and medical gas company in North and South America. You can trust their solutions for your unique needs!
Messer Safety & Environment 
Safety, health, environmental protection and quality have been embedded in Messer's guiding principles since it was founded in 1898. These principles continue to hold utmost priority in the operations of the company. They're aware that well-organized safety and quality guidelines form the basis for dealing safely with operational risks and improving operational performance.
Messer adheres to environmental guidelines, such as reducing the environmental impact of its products and services, preventing pollution, carrying out environmental impact assessments, and minimizing energy consumption. They also pride themselves on improving the energy efficiency of the air separation units they operate.
Messer develops and builds their own units, and energy efficiency is a key aspect of the design. In their goal to reduce their energy consumption, they have created better capacity utilization of their production facilities, continuous investment in more efficient facilities and targeted energy efficient projects.
Is Messer just the company you've been searching for? Contact them today to find out more about their business and products!