MQM Quality Manufacturing: Member Spotlight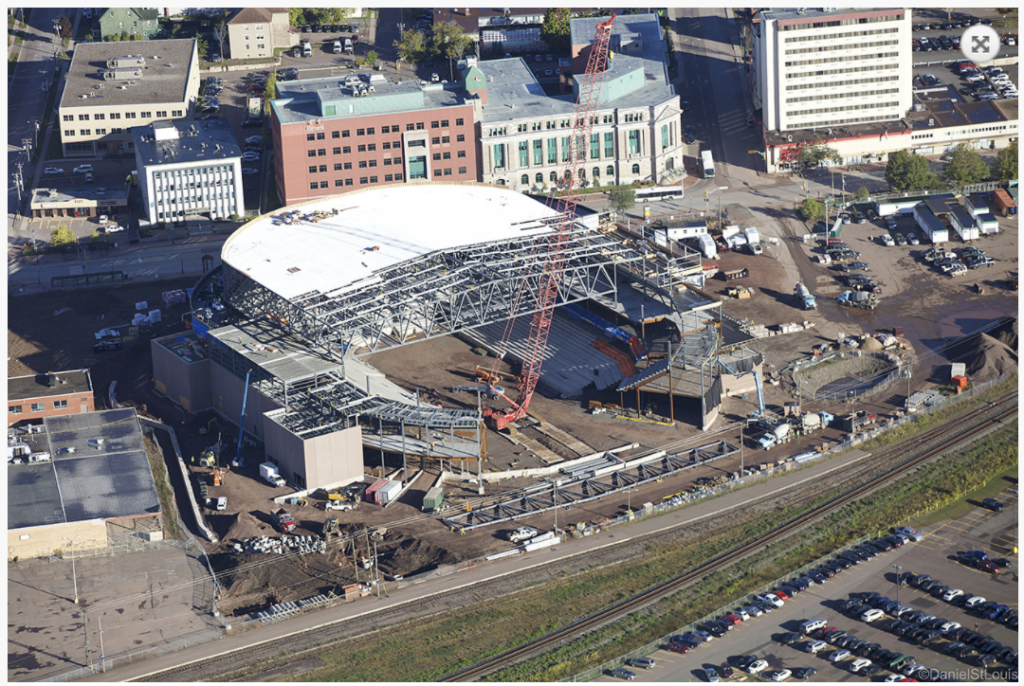 Founded in 1993, MQM Quality Manufacturing was established to meet the steel-related needs of the construction industry. In 2001, MQM expanded its facilities to increase its production efficiencies and meet market demand more effectively, resulting in a 9,600 square foot paint shop for complex two and three-layer applications. It's one of the very few companies with such facilities in Eastern Canada and they've made a significant investment in machinery for the handling and fabrication of large-sized components. They've been involved in major projects across North America, and are known as a leader of safety in the industry. Read on to learn more about MQM Quality Manufacturing!
About MQM: Who They Are and What They Do
MQM Quality Manufacturing is a leader in Canada's steel structure fabrication and installation sector. Known for their competitive prices, high-quality products, adherence to deadlines, and customer relations, they're a sought-after steel manufacturer committed to exceeding their customers' demands. Providing quality products and services, they continuously meet and succeed their customers' contractual specifications and industry codes, and ensure their work processes meet occupational health and safety standards set by provincial and international organizations.
MQM Services 
Structural Steel Fabrication 
MQM's fabrication shop is equipped with the latest manufacturing technologies to meet the highest industry standards. Their AISC/CISC quality programs are third party audited and continuously enhanced, allowing them to deliver value to their clients with unwavering dependability.
Steel Erection
MQM can help you erect your steel project, whether it's a new project, addition or reinforcing. With over 230,000 tons of steel erected and up to 20,000 single projects, MQM is one of the most qualified teams you'll find. They're committed to delivering your project safely, on time and on budget.
Modular Steel Fabrication and Assembly
MQM facilities are located close to a world class sea port with year round access. They have extensive experience in modular fabrication and shipping, so you can save on money and time. They're positioned to serve the world with some of the shortest shipping points between North America, the Arctic region and Europe.
Custom Steel Fabrication and Assembly 
MQM offers custom platework fabrication and mechanical fabrication, plus turnkey solutions from engineering, design, production of drawing, procurement, fabrication, complete installation and commissioning.
Tanks and Pressure Vessels
MQM provides a full range of services for your storage tanks, boilers and process vessels. From mining to pulp mills industries, their experienced team can help you on your next project!
Plant Maintenance and Refurbishment Services 
From initial construction to equipment installation, commissioning, maintenance and plant shutdown, MQM's team can advise you throughout your next project. The execution of a plant shutdown requires strategic planning and organization, and their experienced team has managed many successful shutdowns both big and small! They serve industries from pulp and paper, to wood mills, oil and gas, and mining.
Bridge Structures Fabrication and Erection 
Having successfully executed over 20 bridge projects, their services include bridge erection, bridge rehabilitation, and structure maintenance, including painting large scale components. Adhering to strict occupation health and safety standards, MQM has a reputation for devising innovative solutions for complicated projects!
Miscellaneous Metal Works
MQM delivers quality miscellaneous fabrication for industrial and commercial projects. They offer quality workmanship and timely deliveries to ensure your project exceeds your expectations.
Interested in using MQM Quality Manufacturing for your next project? Reach out to them today with any inquiries or questions!