Presenting SPN "Connections" Magazine!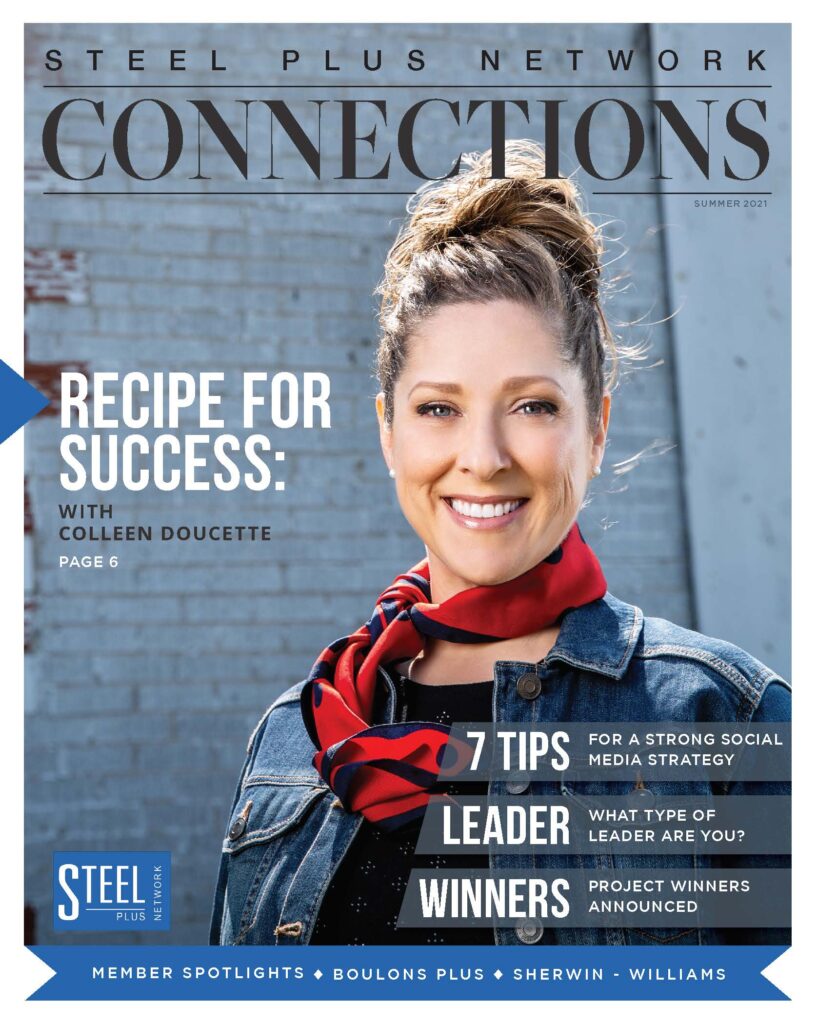 Welcome to our new magazine! What an amazing time to be alive! Despite the past year and a half, and what each one of us has been going through, I can't say enough about how grateful I am to be part of such a dynamic organization. Steel Plus Network's fabricators have deep ties in their communities providing good jobs, giving back to those in need, and standing tall with their fellow members to support the structural steel industry. As president, they have given me a wide berth to create a fresh, new company in which they are not only excited to be a part of, but excited to be on a journey to a new way of doing business. Let's not forget about our amazing suppliers! So many have been with SPN since the beginning, and they are always there for the exciting networking events we have such as golf tournaments, meet and greets, winery tours, you name it! There is no disputing that we have the best suppliers in the industry!
This inaugural issue of "Steel Plus Network Connections" highlights our members and suppliers and how we connect them together (plus a little bit of fun!). Learn more about anchor bolts with Boulons Plus (pages 10-11), or industrial coatings with Sherwin-Williams (pages 26-27); find out where our next AGM conventions will be held for the next five years (pages 30-31); discover how to ensure successful "succession" planning for your organization (pages 20-21); learn the benefits of growing with Steel Plus Network (page 24); learn how some of our members survived the pandemic of 2020-2021 (pages 14-15); or even learn how to make Mantles Tuna Poke Bowls from Chef Hans Stierli of Sun Peaks Resort, Sun Peaks, BC (pages 16-17), the site of our 2022 annual convention! You'll even learn a little bit more about me! There is so much to know about Steel Plus Network that it's hard to get it all in 32 pages!
Building, or even rebuilding a brand is not an easy task but it's one that I take on with gusto! Increasing our social media presence, letting those in the North American structural steel market know who we are and what we do, and meeting new companies because of those efforts, is an incredible feeling. It's the power of marketing and I so look forward to having this new magazine reach even more companies so they can see how they can be a part of, and benefit from, this unique and exciting Network. I hope you enjoy our first issue and I also hope you will join us at our fantastic conventions and networking events by becoming a member! Making this magazine come to life would not be possible without a shout out to my sister, Judith, who is my biggest fan; my son Drake (who just graduated from NBCC with his welding certifcation!); my husband, Gilles for being my pandemic partner; and our poochie, Soufflé, for being the one, unconditional source of love and light in both our lives.
Steel Plus Network Connections Magazine digital link
Colleen Doucette, BA, President, Steel Plus Network