Quirion Métal : Steel Plus Member Spotlight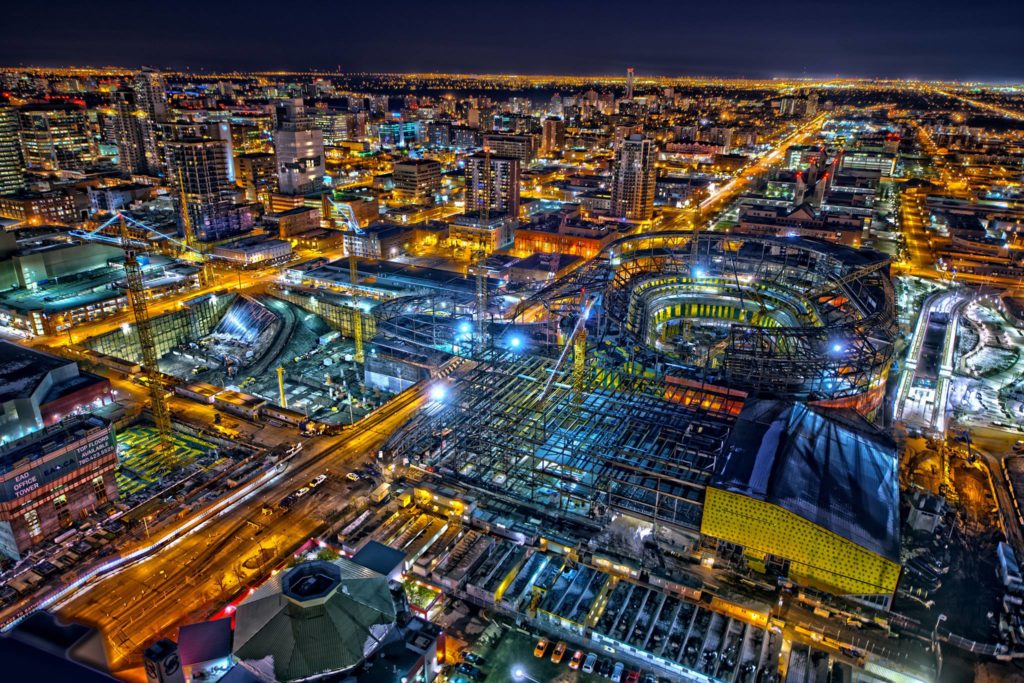 With headquarters in Beauce, Quebec, Quirion Métal is a proud maker of certified quality steel structures. They're a trusted steel manufacturer for projects of all sizes and have made a name for themselves as a major player in the construction of steel structure buildings. 
They've built trust with their customers by offering speed and efficiency combined with incomparable technical support, and their range of services allows them to support their clients from start to finish. Their portfolio includes Humaniti in Montreal, Quebec, York University in Toronto, Ontario, Solar Uniquartier in Brossard, Quebec and Core Science in St. John's, Newfoundland. Read on to learn more about Quirion Métal. 
About Quirion Métal
Quirion Métal is a steel structure manufacturer that specializes in efficiency, speed and technical support. Each of their metal structures are designed and manufactured by Quirion Métal and their partners to meet the highest standards across the industry. With nearly 50 years of experience in steel structures, the company supplies metal structures, such as metal beams and columns to major construction sites across Canada.
For each of their projects, they never compromise on safety. They're constantly investing time, effort and money to protect their workers so it's a safe environment for everyone. A health and safety specialist standardizes practices and guides all their business for continuous health and safety improvement. From the fabrication of the steel structure in the factory, to its installation on-site, every employee, manager and subcontractor adheres to a strict health and safety policy at Quirion Métal.
Services 
Project Management 
Quirion Métal ensures the construction of your steel building is executed to meet your expectations, deadlines and costs. Their team of project managers have extensive experience ensuring close monitoring and management of complex, large-scale projects, so you can rest easy knowing your project is in good hands.
Pre-construction Assistance 
This service allows you to get a precise assessment of your steel building project before getting started. You'll be provided with a fair forecast of costs and deadlines, as well as solutions adapted to your objectives and constraints. You'll also be provided with rigorous monitoring during the construction of your steel building project in order to adjust the project sequence and plans if necessary.
Steel Frame Drawing
The quality of your steel structure starts with the drawing! Quirion's steel structure drawing service ensures your project starts strong, with a sound foundation. Their experts design a metal frame that is sure to be reliable and robust. They use the latest technologies to create detailed metal structure plans that are easy to adjust throughout the project.
Manufacturing
Quirion Métal, along with its partners from the Camnor group, has the capacity to manufacture complex, large-scale steel structures in the commercial, industrial and institutional sectors. Whether your project is big or small, simple or complex, they can help you create exactly what you're looking for!
Installation
Quirion has partnered with Les Structures de Beauce for the effective installation of their steel structures. They maximize the work in the factory, so that they're able to limit the time spent on site, and minimize the risks that come with unforeseen consequences such as temperature changes.
Quirion Métal will help you master your project from start to finish. Contact them today to chat more about their services and options for your steel project needs!