Steel Plus Network Proud To Announce New Supplier Partnership: ITEN Softech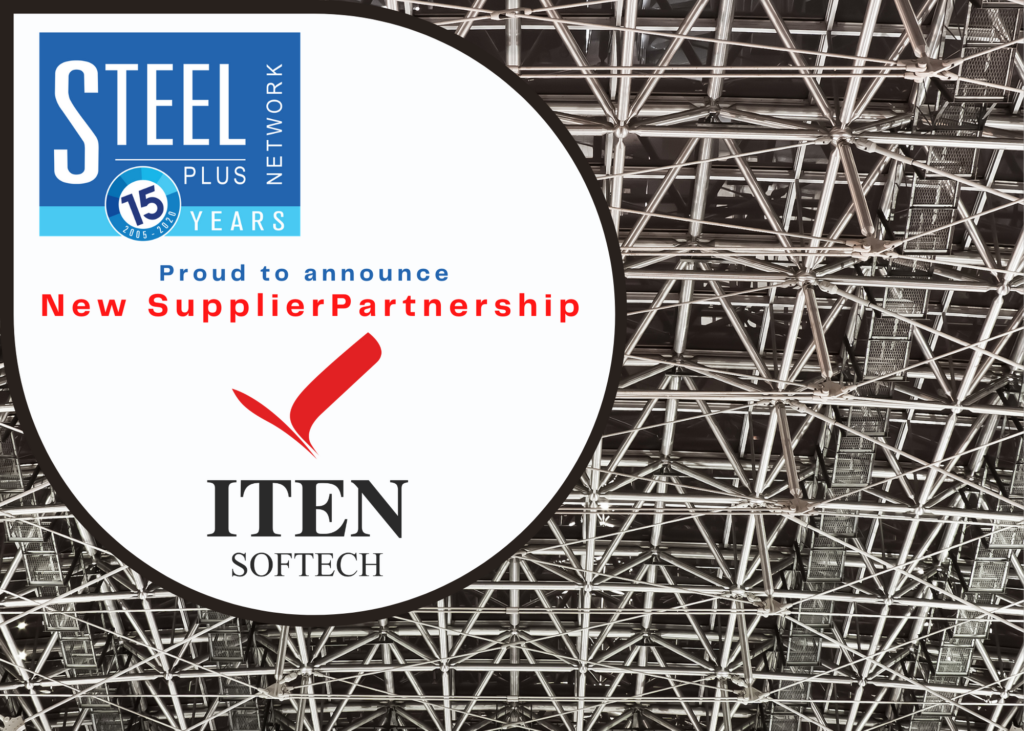 TRURO, N.S., Nov. 6, 2020 – Steel Plus Network, North America's premier steel buying group welcomes ITEN Softech Solutions as a new supplier for members across Canada and the United States. The SPN and ITEN Softech partnership brings together a premier provider of structural steel engineering and detailing services with North America's premier structural steel fabricator network.
Colleen Doucette, President of Steel Plus Network: "ITEN Softech Solutions looks out for their customers from the beginning of a project right to the end. With their team of highly experienced engineers and detailers on staff, I am confident that our membership will jump ahead of the competition."
Bhavani Prasad, Director at ITEN Softech Solutions states: "ITEN Softech Solutions was founded on the principle of viewing our customers as partners. This view allows our employees to look at not only the project scope, but also the entire value chain. We have seen similar passion with SPN. Their strategy to increase profitability for member companies by leveraging group buying power seems very practical. We believe this new partnership will provide us access to customers such as SPN members in Canada quicker than through any conventional marketing method."
From the beginning, our strategy has been providing the best of both worlds: local presence (our project and sales coordinators) and competitive delivery teams in India. Our engineers and detailers are experienced in global standards including ASIC, ASCE, ASME, API, AS, BS, CSA, etc
We offer civil & structural, mechanical, and piping design and detailing services for both industrial and commercial projects.
As North America's premier steel buying group, SPN provides its members with exclusive access to the following services:
Rebate Programs
SPN negotiates lucrative rebate programs with premier supplier members based on group volume.
Discount Programs
SPN's premier supplier members offer SPN members lucrative discounts on products and services.
Networking Opportunities
SPN provides numerous networking opportunities for members and suppliers that allow them to discuss industry issues and best practices in an exclusive setting.
About ITEN Softech Solutions Private Limited (ITEN):
An end to end Engineering Services Provider. The company has been founded by a team of highly experienced and dedicated engineers with long and distinguished careers with the respected names in leading Engineering Services Companies. This core team of three senior professionals has independently managed multimillion-dollar projects across the world. Our passion for delivering tangible value to the customers in a transparent and cost-effective manner gave birth to ITEN.
Visit www.itensoftech.com to find out how we make your business our priority.
Company Contacts:
Colleen Doucette, President
Steel Plus Network
colleen.doucette@steelplus.com
Bhavani Prasad, Director
ITEN Softech Solutions
prasad@itensoftech.com