Structure SBL: Member Spotlight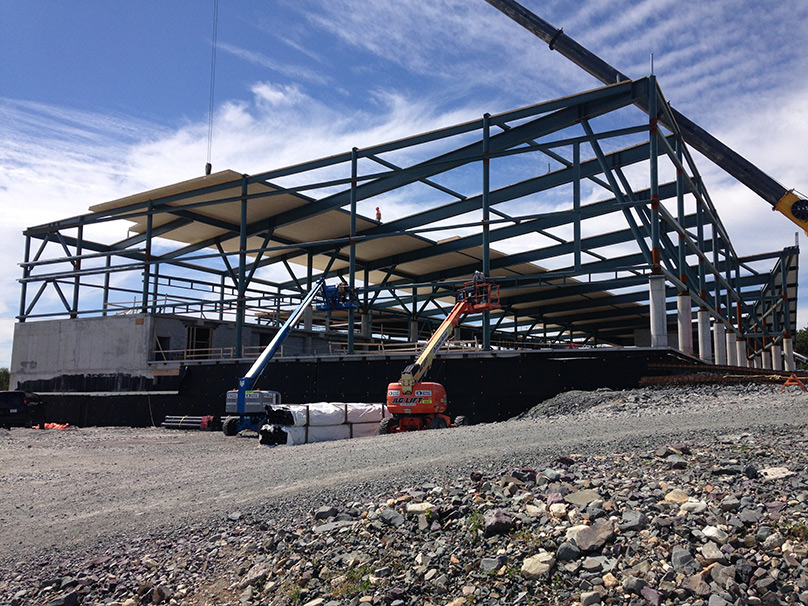 Founded in 2012, Structure SBL is an innovative company that designs, manufactures and installs steel structures and a complete line of metalwork products. They've become one of Quebec's top manufacturers of metal frames for commercial, industrial and institutional buildings, and are known for delivering turnkey projects with well-structured coordination of each stage along the way. They have numerous structural steel building achievements under their belt, including Usine Arbitek and Manoir du Quartier. If you're interested in top quality service and satisfaction for your steel project, take a look at what Structure SBL has to offer!
About Structure SBL
Structure SBL prides themselves on their competent employees and having a team that's strong as steel. Their mission is to establish a loyal clientele through a business relationship based on confidence and integrity, and are steadfast in delivering a quality product that meets all criteria within your deadlines. Located in Saint-Benoît-Labre, Quebec, Structure SBL offers an all-encompassing approach to your projects including engineered design plans, fabrication, delivery, and installation of structural steel buildings for any and all commercial, industrial and institutional needs.
Human capital is key to their success. They promote safe working conditions in a respectful environment at all levels of the company. Their team is always ready to take on new challenges and each one contributes to the success of the company as much as the next. They're experts in steel structures, metalwords, machining, turnkey projects, design plans and engineering, steel structures and parts manufacturing, and installation and delivery. They also have their CWB (Canadian Welding Bureau) certification, so you can be sure they meet the requirements for product and safety codes.
You can rely on the professional team at Structure SBL for your structural steel building project! Call or email them to chat about any questions or inquiries you may have. You're sure to be satisfied with their quality service!