ACL Steel: Member Spotlight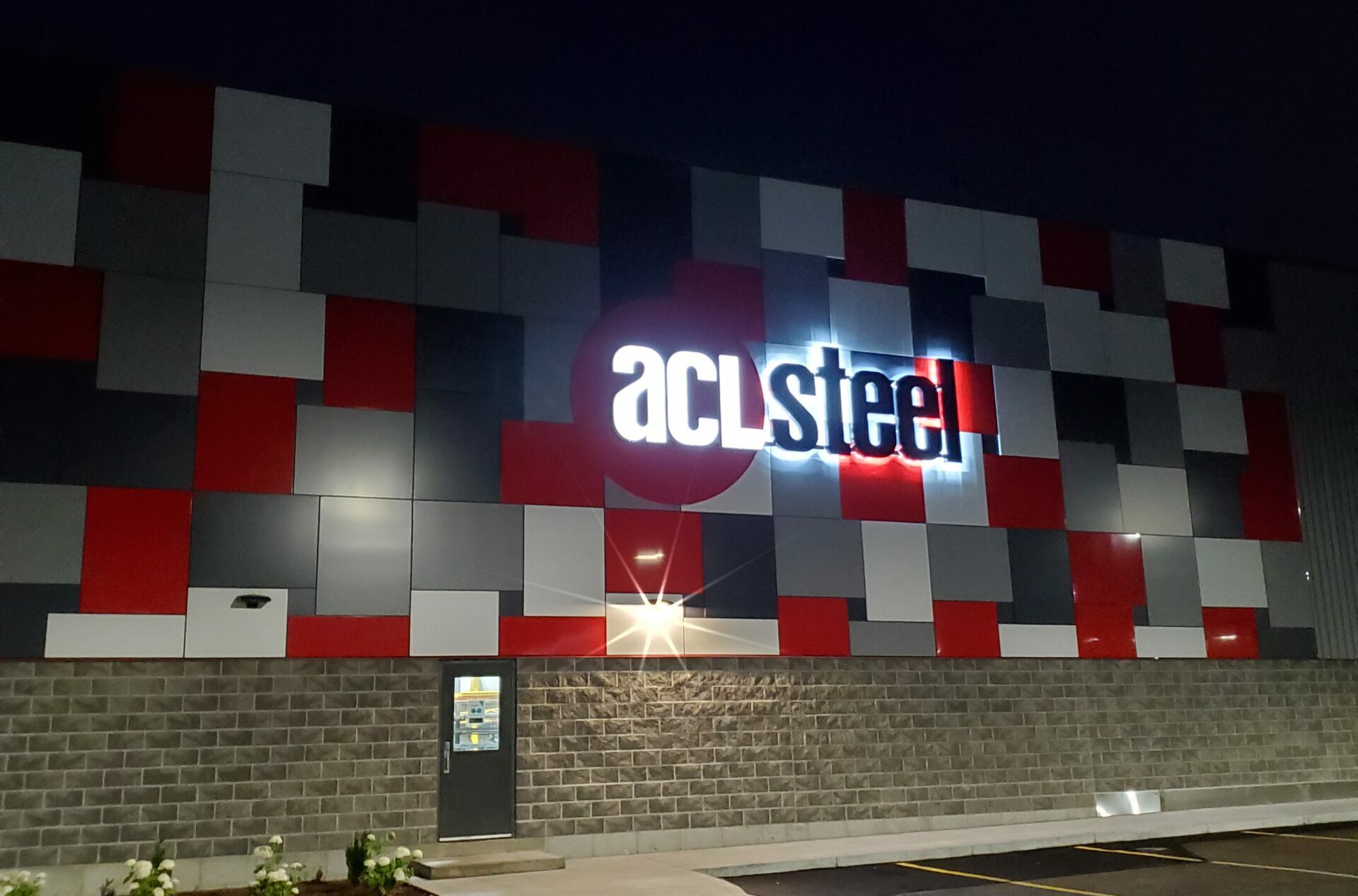 ACL Steel are accountable, credible leaders in steel construction with over 30 years' experience in design, manufacturing and erecting steel products. They offer a full range of services, including fast track, design-build, fabrication and erection of structural steel, miscellaneous metals, and steel deck. You can find their steel anywhere from the Havana airport in Cuba to the DeBeers diamond mine in James Bay. They consistently meet the demands of the fast-paced and constantly evolving construction and industrial sectors. ACL Steel manages each project from start to finish, so they are on time and on budget for every single project! Read on to find out more about them!
ACL Steel Services
Structural Steel
ACL's goal is customer satisfaction through the use of quality-controlled materials, cost-effectiveness and the completion of the project on schedule. They're experts in the fabrication of structural steel for the framing of light to heavy industrial buildings. They're also a member in good standing with The Canadian Institute of Steel Construction, The Toronto Construction Association, The Grand Valley Construction Association, The London District Construction Association and Ontario Structural Steel Fabricators Association. 
Design Builders
ACL Steel streamlines the design-build process and can provide a smooth transition from structural design and engineering to fabrication and erection. Their design-build approach offers countless advantages to the construction process since control and responsibility are centralized through one source. You control the costs, and they build with your budget at the forefront. They tailor your project to fit your design needs!
Welding & Fabrication
With custom fabrication, you get quality-controlled manufacturing to your specified design. With ACL's knowledgeable staff and state of the art facility, they have the ability to meet your custom welding and fabrication needs. Whether you require light gauge or heavy steel fabrication, ACL Steel will get the job done right!
Miscellaneous Metals
ACL Steel offers in-house drafting for products that range from spiralized stairs and handrails, to catwalks, ladders, mezzanines, platforms, and steel stairs with assorted treads. Their facility allows structures to be manufactured without borders, and the creativity of architects and engineers don't affect the outcome of their craftsman.
ACL Steel has been the top choice for many successful steel projects, with a portfolio that includes buildings such as the University of Waterloo Math Building, Academic Building at  Western University , Gordon Foods, Fastenal Distribution, Acklands Grainger and Grand River Transit  (among many others). They pride themselves with providing their employees with a work environment that is safe and secure, as well as fulfilling their corporate responsibilities to the community and the environment.
If you'd like to get more information about working with ALC Steel, fill out their contact form today!