ANNOUNCING SPN's new PREFERRED Supplier – MACHITECH!
TRURO, N.S., Oct. 15, 2021 – Steel Plus Network, North America's premier steel buying group welcomes Machitech® Automation as a new supplier for members across Canada and the United States. The SPN and Machitech® partnership brings together a premier supplier of custom CNC cutting systems and innovative plasma cutting technology with North America's premier structural steel fabricator network.
"Technology changes faster than you can blink an eye and with an outstanding and advanced company like Machitech® in our Network, our members will reap the benefits. We are excited to partner with a company who has their eye on the pulse of new technologies and new ways of doing business."

Colleen Doucette, President of Steel Plus Network.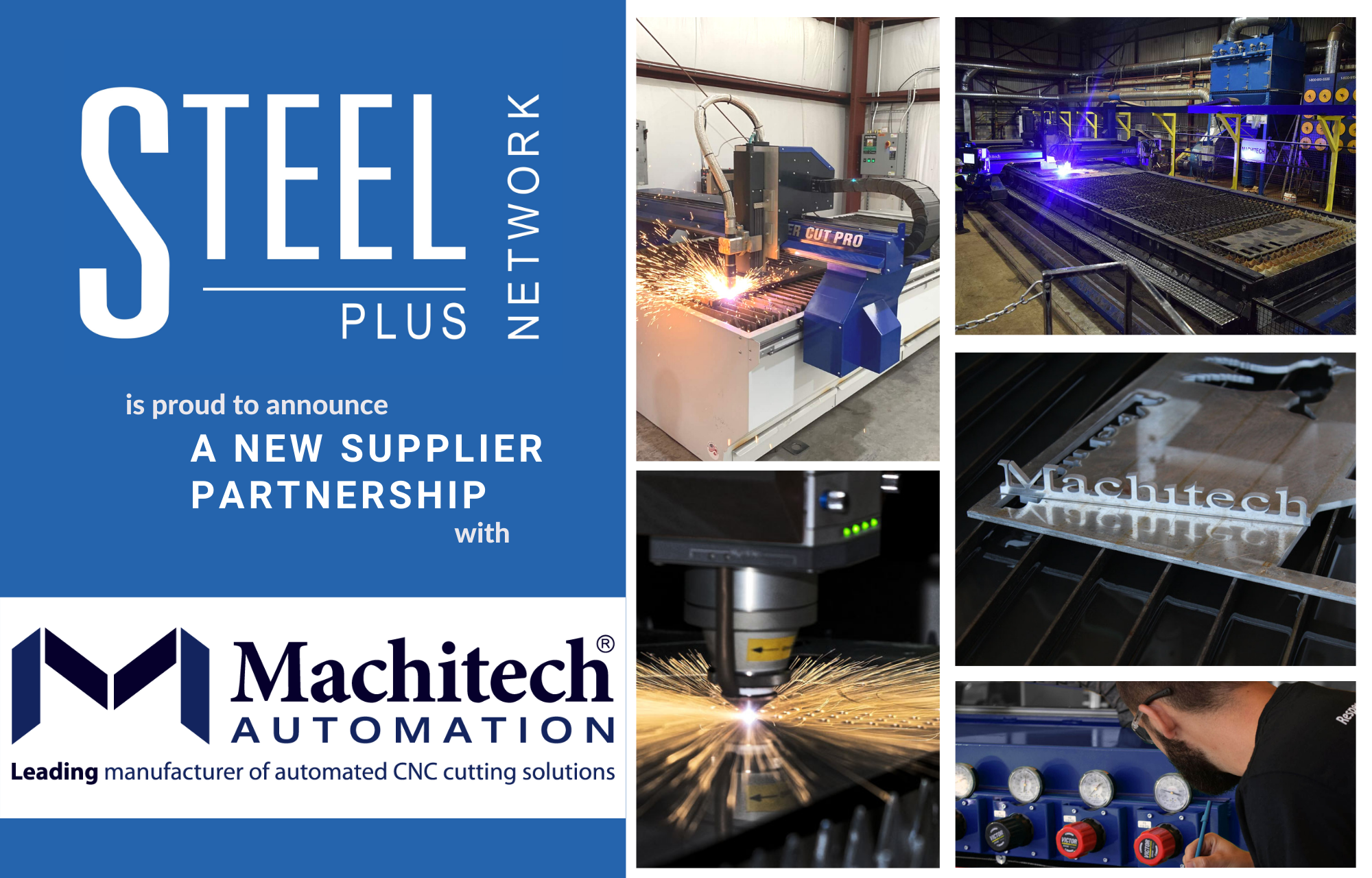 As North America's premier steel buying group, SPN provides its members with exclusive access to the following services:
Rebate Programs
SPN negotiates lucrative rebate programs with premier supplier members based on group volume.
Discount Programs
SPN's premier supplier members offer SPN members lucrative discounts on products and services.
Networking Opportunities
SPN provides numerous networking opportunities for members and suppliers that allow them to discuss industry issues and best practices in an exclusive setting.
About Machitech® Automation:
For over 15 years, Machitech® has offered fully customizable cutting systems of the highest quality, meeting the diverse needs of their clients. With 125,000 square feet of combined production space across five facilities, their team of skilled experts have installed more than 1,500 plasma cutting machines throughout North America and Europe. Their attention to detail extends beyond the factory floor as Machitech® employees practice a long tradition of integrity, efficiency, and precision in every step of the customer's journey. Machitech® provides cutting-edge CNC Plasma Cutting Tables at affordable prices, and with their complete installation and training packages specific to individual requirements, customer satisfaction is the bedrock of the Machitech® experience.
Visit www.machitech.com to find out how they make your business their priority.
Follow SPN on LinkedIn, Twitter and Facebook.
Company Contact:
Colleen Doucette
President, Steel Plus Network
colleen.doucette@steelplus.com