Boulons Plus & Precision Bolt: Supplier Spotlight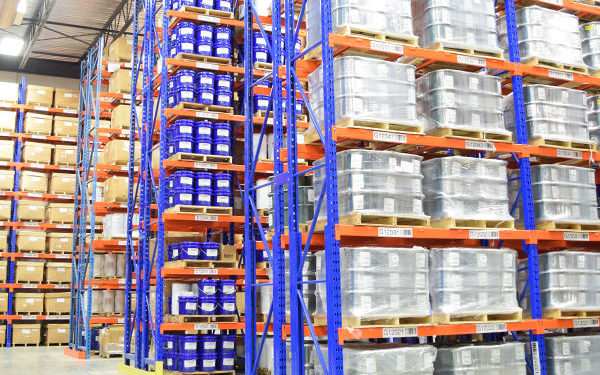 Boulons Plus & Precision Bolt are manufacturers and distributors of bolts and anchors for the construction market. Since 1993, they've served both the Canada and USA market. They have a passion and commitment for the industry, dedication to their clients, and a sense of innovation for new technologies. This makes them a go-to anchor point for any industrial projects. Have we caught your attention? Read on to find out more about Boulons Plus Precision Bolt!
About
They aim to be more than a simple manufacturer and distributor of threaded products. They pride themselves on creating long and lasting relationships with their customers, and they're known for delivering supplies and services that meet the highest standards in the industry. They specialize in specialty bolting and carry a large inventory of A325 and A490 heavy hex head and TC bolts. They also offer a large variety of other products for structural applications like welding studs, DTI washers, F436 bevel washers, fully and partially custom lengths of threaded rods in a variety of finishes and steels.
Track your fastener!
They have their own North American bolts, and provides their customers with only the highest quality structural bolts on the market. Each bolt is hand-assembled and its performance is checked to make sure it will meet your expectations. A rotation capacity test is also performed on each lot. You can also track your bolts! A unique tracking code linked to the heat number is stamped on every bolt, so the bolts, nuts and washers are all traceable. This innovative Track-It Series is a game-changer in the industry, simplifying and improving how you track bolts, nuts and washers.
2 Distribution Centers
The Canada distribution center, located in Quebec province, has the biggest inventory in Canada. This allows them to support large quantities for projects and they're able to deliver the next day (or the same day for emergency orders)! Built in 2014, their 27,000 square foot distribution center has been designed to be efficient, safe and technologically advanced. At 27 feet high and with 2,200 pallet spaces, they're able to maintain an optimal inventory level. Their production line has the capacity to make 20,000 bolts per day. The warehouse also has a machining room fully equipped for threading and cutting rods according to their customers' requests.
The USA distribution center, located in Oregon, with over 1000 pallet spaces, fully equipped for threading and cutting rods ready to supply all your west coast projects.
In-House Quality Control
In-house quality control department ensures the products you get are of the highest quality you'll find on the market. Each lot is tested in house, and they have a Skidmore HT 4000 and MZ to perform ROCAP tests. The bolts are visually inspected to detect imperfections and the kegs are inspected to ensure they're not broken, unsealed or damaged. Every order that leaves the docks is well wrapped on good quality skids so you can rest assured they'll get to you in one piece! In need of structural fasteners for your next project? Contact them today