Cocktails and Conversations in Edmonton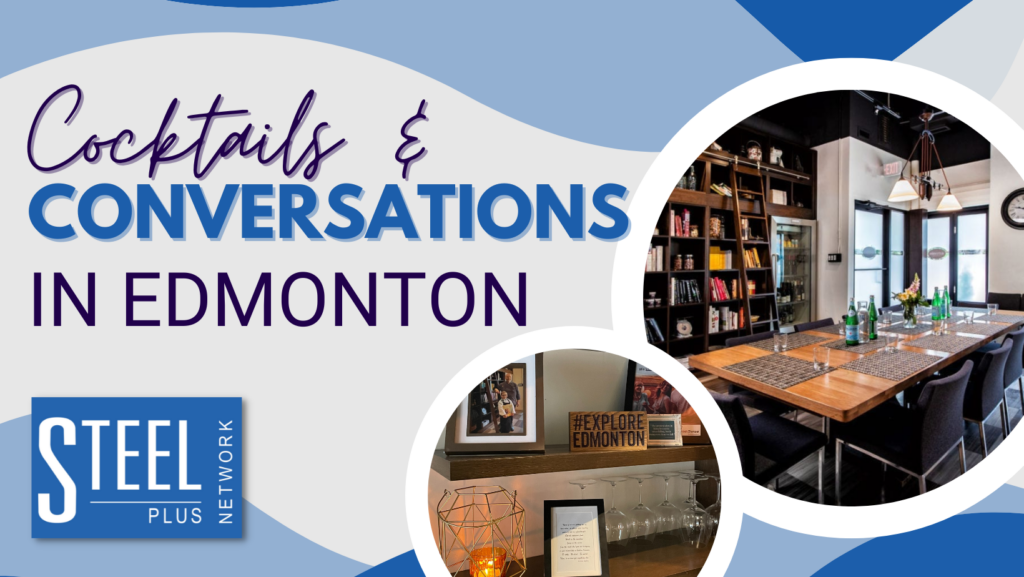 Last month, Steel Plus Network hosted a beautiful dinner experience in Edmonton for our Western fabricators and suppliers. Representatives from Glenmore Fabricators, Rampart Steel, Whitemud Ironworks, EZ Steel, Waiward Industrial, Fastenal, and Sherwin-Williams, gathered at Kitchen by Brad to enjoy an evening of curated cocktails, conversation, world-class cuisine, and great company! It was lovely to see so many familiar faces after several years away.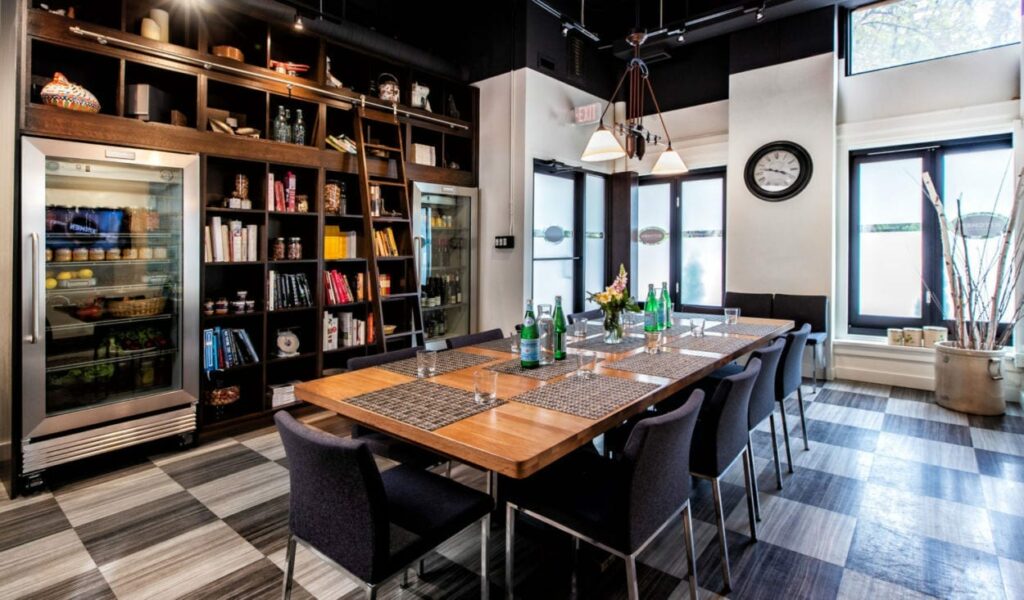 Several suppliers were in attendance, including our new representative for Sherwin Williams, Tyler Little. Tyler is replacing our long-time friend Sid Oakes, who recently retired. Tyler will be present at future SPN events to meet fabricators across North America.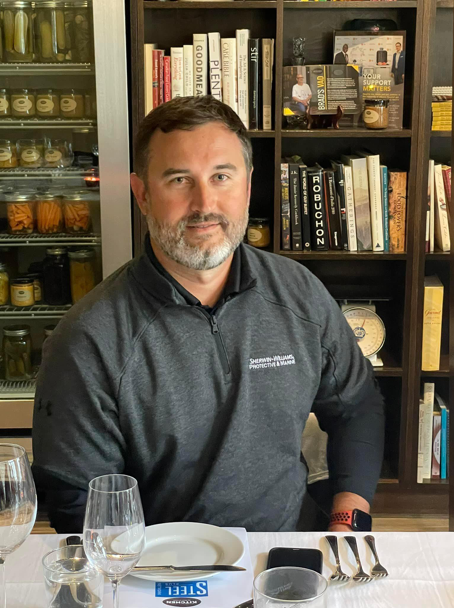 We were delighted to enjoy delicious culinary creations hand-crafted by renowned local Chef Brad Smoliak. The five-course meal featured ingredients from around the world, including Icelandic cod, foraged morels, premium Alberta beef, and fresh local produce.
The restaurant was light with laughter as longtime friends caught up, and new connections were forged. A quote from Mongi Marzouki of Waiward Industrial summed up the vibe of the evening perfectly,
"Steel Plus Network is a special network. We don't compete; we complete each other."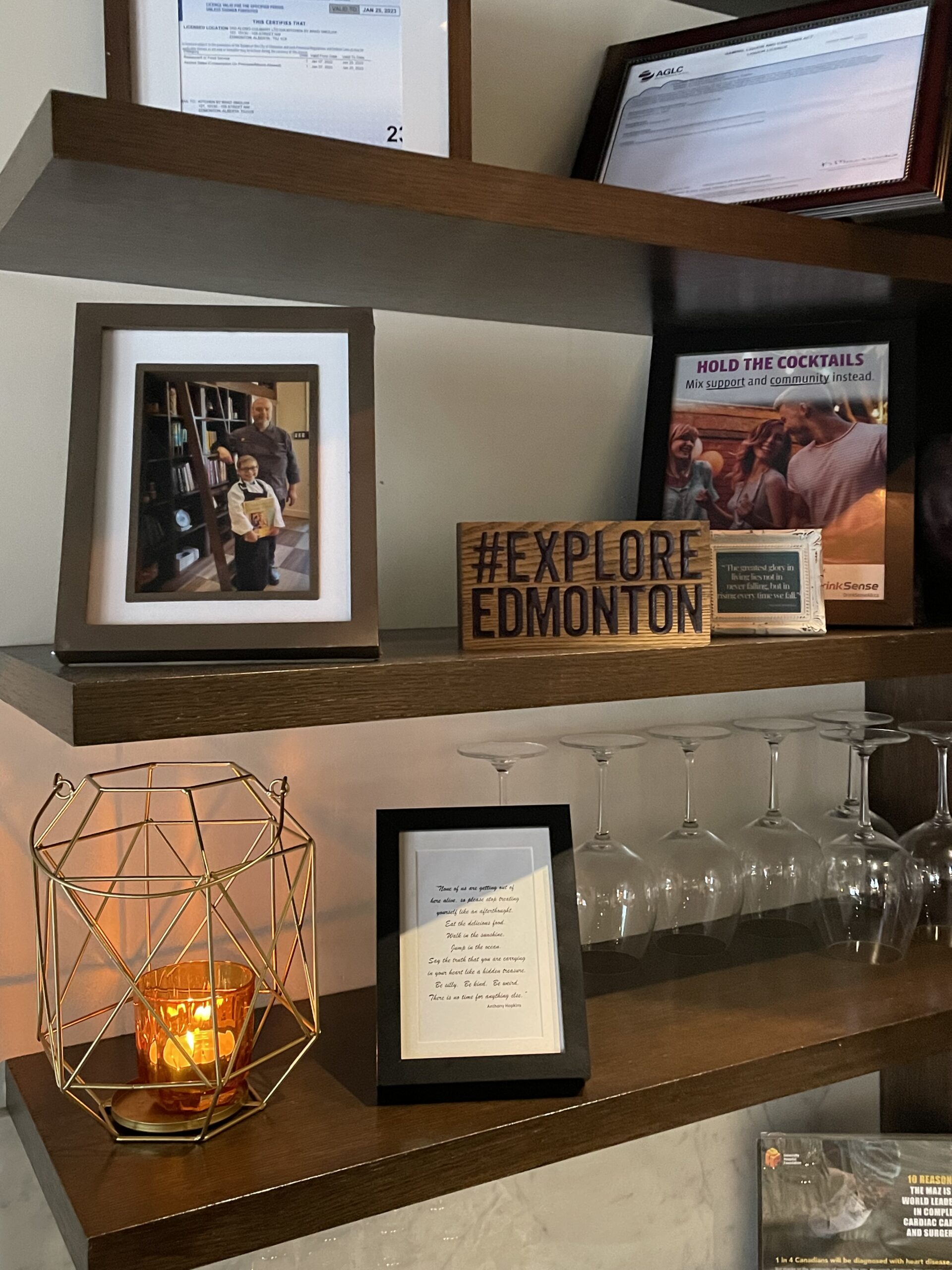 Chef Brad Smoliak shared his personal story with our group after our meal. Brad is the proud owner of a VAD – a mechanical heart. Brad was born with a heart defect (transposition of the great vessels). At age 52, Brad was in late-stage heart failure. He was told he wouldn't be able to live without a new heart. Testing showed that Brad's body was used to working with his declining heart. A new, healthy heart wouldn't be able to pump against the high pressure in his lungs and a transplant would fail. Fortunately, a solution presented itself; Brad could have a Ventricular Assist Device (VAD) implanted. The VAD would do the work for his heart and keep him alive until his body was ready for a transplant. On January 18, 2019, Brad underwent surgery to have his VAD inserted. The following months were challenging, but Brad and the Smoliaks persevered thanks to the exceptional medical care at the Mazankowski Alberta Heart Institute.
Brad is now back to doing what he loves; spending time with his family and cooking. Brad and Leanne have a new mission: to raise $1 million for the Mazankowski Alberta Heart Institute in their lifetime. They're already well on their way, having raised over $70,000 in 2021.
Following the meal, SPN President Colleen Doucette pledged a $500 donation to Brad and Leanne's mission on behalf of Steel Plus Network. We thank the Smoliaks for a delicious meal, a wonderful evening, and their continued contribution to a fantastic cause.
We look forward to connecting with our Western regional members again soon!
If you're interested in donating to Brad's campaign directly, visit kitchenbybrad.ca/blog or bradsjourney.GivetoUHF.ca.