Find valuable new employees at the Steel Plus Network and Conestoga College Job Fair!
Connect with driven students and find valuable new employees at the Conestoga College Job Fair!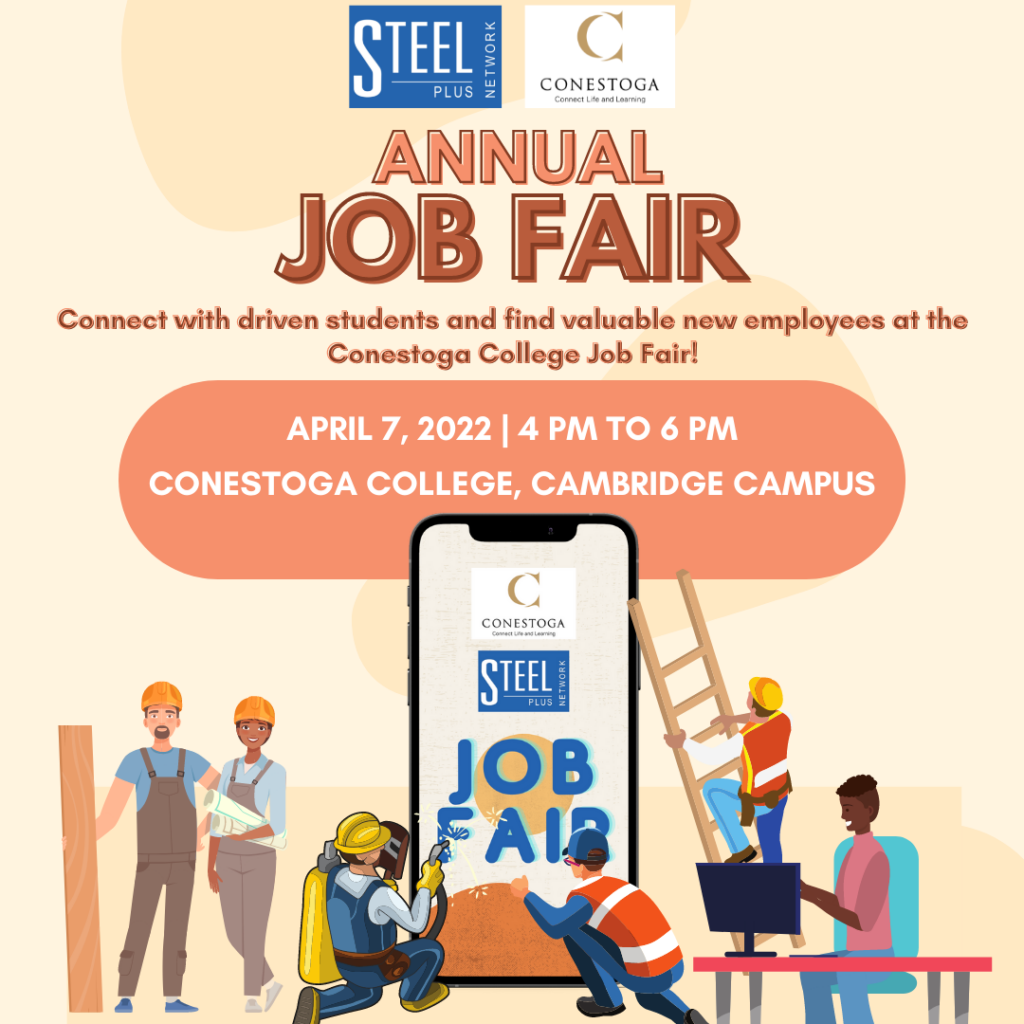 Steel Plus Network is a proud sponsor of the Structural Steel Management and Detailing program at Conestoga College. This intensive 16-month graduate certificate program prepares students with specialized training in the detailing, supply, fabrication, coordination, management, and installation of steel structures. This program has a high rate of employment with the majority of recent grads finding employment directly post-graduation.
The curriculum in this program is directly related to industry standards and working conditions with challenging projects encompassing design development using CAD and Building Information Modelling (BIM), building code requirements, specifications, product sourcing, estimating, and project management. The learning environment is founded on project-based learning principles and includes discussion groups, seminars, field trips, and practical assignments in which students also develop detailed analytical and communication skills necessary for working in the structural steel industry.
SPN is currently searching for structural steel fabricators to register to have a booth at the job fair!
All Structural Steel Fabricators in Ontario are welcome to host a table at this event.
April 7, 2022 | 4 PM to 6 PM
Conestoga College, Cambridge Campus
Contact colleen.doucette@steelplus.com for more information!
*Proof of vaccination must be provided to the college prior to arrival and masking is required on the college campus.