GEM Buildings: Member Spotlight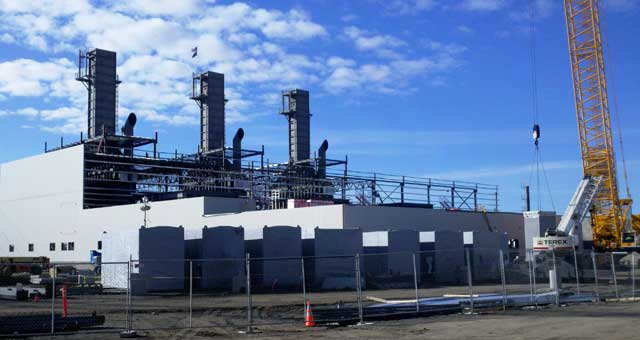 GEM Buildings is a premier full service structural steel engineering/design and fabrication organization located in Brigham City, Utah. They believe in approaching projects with a unique mentality and use a true Design-Build process that results in quick turn-around, more attention to detail and a better building overall. The Design-Build philosophy helps them stay on top of delivery schedules and supply great buildings every single time. Ready to learn more about GEM and their Design-Build process? You're going to be impressed!
About GEM Buildings
GEM follows a true Design-Build philosophy- an integrated process involving the client at the earliest possible stage, from inception through fabrication and erection of the building. Customizing creative, value-driven solutions, GEM reaches every client's needs and standards of quality, schedule and budget. Their flexible, experienced engineering/design teams rely on innovation and the latest technology to meet and exceed each project's requirements. Their in-house professional services include a complete range of consulting, design, engineering, estimating and fabrication. This results in successful projects and eliminates the complex web of vendors and suppliers.
GEM's Services
Design-Build
The Design-Build method follows the "sole responsibility" concept, where one team is solely responsible for a single project and contract. The Design-Build contractor is responsible for all phases of the project, rather than dividing it between engineers, designers and subcontractors. This eliminates unexpected scheduling problems and cost overages.
Structural Steel Fabrication
If your project is already designed, GEM offers steel detailing and fabrication. They buy directly from steel mills, and deck and joist manufacturers, so there are no extra mark ups. GEM has a "Build Different" philosophy that ensures proper coordination and eliminates communication issues to make sure every project moves forward in a timely manner. They maintain an extensive quality assurance program for continuous quality production.
Design Assist
GEM can take existing plans and re-evaluate them to Value Engineer the project. This allows them to get an in-depth look of the project. If there is a different, and better way to build a project, GEM will make the necessary changes. By concentrating on Value Engineering and taking into consideration the value of steel, the joist and girder factors and the pre-engineered metal building factors, they're able to engineer a unique building system so that the most cost effective measures are factored into the project.
GEM Safety
GEM is an industry leader in safety performance. Their safety team is committed to the reduction of injuries, illnesses and risks associated with occupational and environmental hazards. Their safety program is vital to their employees' welfare and the entire company's success. GEM continually strives to create a first-class safety culture committed to continuous improvement.
Interested in working with GEM Buildings and their Design-Build process? Contact them today!