Merrill Steel: Steel Plus Member Spotlight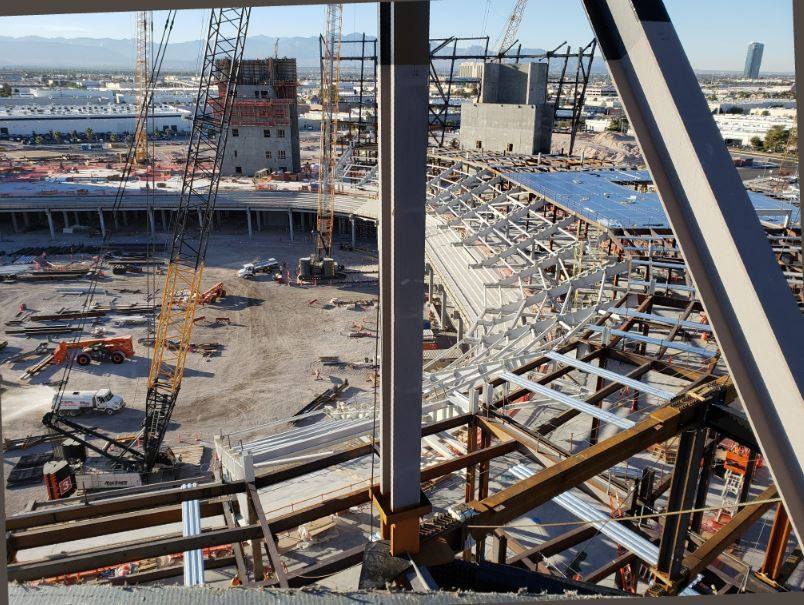 Merrill Steel is your partner for structural steel fabrication! With two plants- one in Schofield, Wisconsin and the other in Springfield, Missouri, they are a family-owned company that maintains state-of-the-art expertise, personnel and facilities. From landmarks like professional and college sports stadiums, to super-sized power plants, and high-rise office buildings, their complex structural steel and plate fabrications are the foundation of numerous projects across the USA. They serve a large-scale and diverse customer base, assist with LEED certification goals where needed, and maintain on top of emerging needs of the Power and Energy industry. As a leader in structural steel fabrication and industrial platework, Merrill Steel loves to build it big! Read all about this awesome company and what they have to offer!
About Merrill Steel
For over five decades, Merrill Steel has been exceeding their customers' demands. In their third-generation of family ownership, they're building bigger and better than ever, providing "best in class" products, services and value. They continuously meet the unique needs and ever-changing demands of the steel fabrication industry, and are proud to have customers that applaud their fully-integrated engineering, detailing, project management, fabrication, delivery and erection services.
Merrill Steel provides a commitment to quality and promises superior performance, durability and satisfaction for your project. Their efficient practices, combined with the fact that they own their own shipping company, ensures exceptional speed to completion. They save their clients time and money, while delivering the highest quality product.
Merrill Steel's Services
Engineering and Detailing
Successful projects start with quality shop drawings! Merrill's large in-house detailing department sets them apart from their competitors. They've developed a strict procedure that guarantees all drawings provided to the shop are clear and consistent. They also have multiple engineers on staff and have the capability to perform Design-Build and Design-Assist services.
Fabrication
Merrill has developed a system in which quality is built into the entire fabrication process, with each piece being inspected multiple times in production. Quality is integral to everything they do. They have a versatile range of fabrication capabilities, which they divide into two categories:
Fab 1: Standard structural steel (beam and column fabrication). Work in this category is simple fabrication that relies on the latest technology and automation to achieve maximum efficiency.
Fab 2: Custom/complex fabrication. Fab 2 is an expansive category, consisting of any and all projects that require the skill and craftsmanship for which Merrill Steel is renowned. For example, large, shop-assembled trusses, oversized plate girders, or modularized plate fabrications.
Coatings and Finishes
Merrill Steel is known for its in-house blasting and painting capabilities. Many projects require a complex coating system, and Merrill regularly applies corrosion-resistant coating in-house, as well as intumescent fire protection. This is where they shine against the competition, ensuring a quality finish for every piece!
Loading and Staging
Merrill Steel has developed a unique loading and staging system that relies on safety and provides a solution to site congestion. They have the ability to stage finished loads of fabricated steel until job sites are prepared for shipments, and are able to handle and place an entire load onto a trailer for quick delivery within minutes of notification.
Shipping
Their transit company, Merrill Steel Services, consists of more than 20 state-of-the-art trucks designed for transporting oversized/overweight shipments, as well as hundreds of trailers from 48-foot flatbeds, to heavy haul jeep and booster combinations. The creation of the freight company has reduced shipping rates and increased flexibility in load scheduling, providing both convenient and cost-effective deliveries for their customers.
Interested in partnering with Merrill Steel to build it big? Get in touch today!