New Supplier Partnership – Baumann Sideloaders!
We are pleased to announce a new supplier partnership with Baumann Sideloaders.
Baumann sideloaders are perfect for handling long loads, such as lumber, steel, aluminum, roof trusses, pipes, and concrete. We are excited to once again be partnering with Gary Chapman, President of Baumann Canada.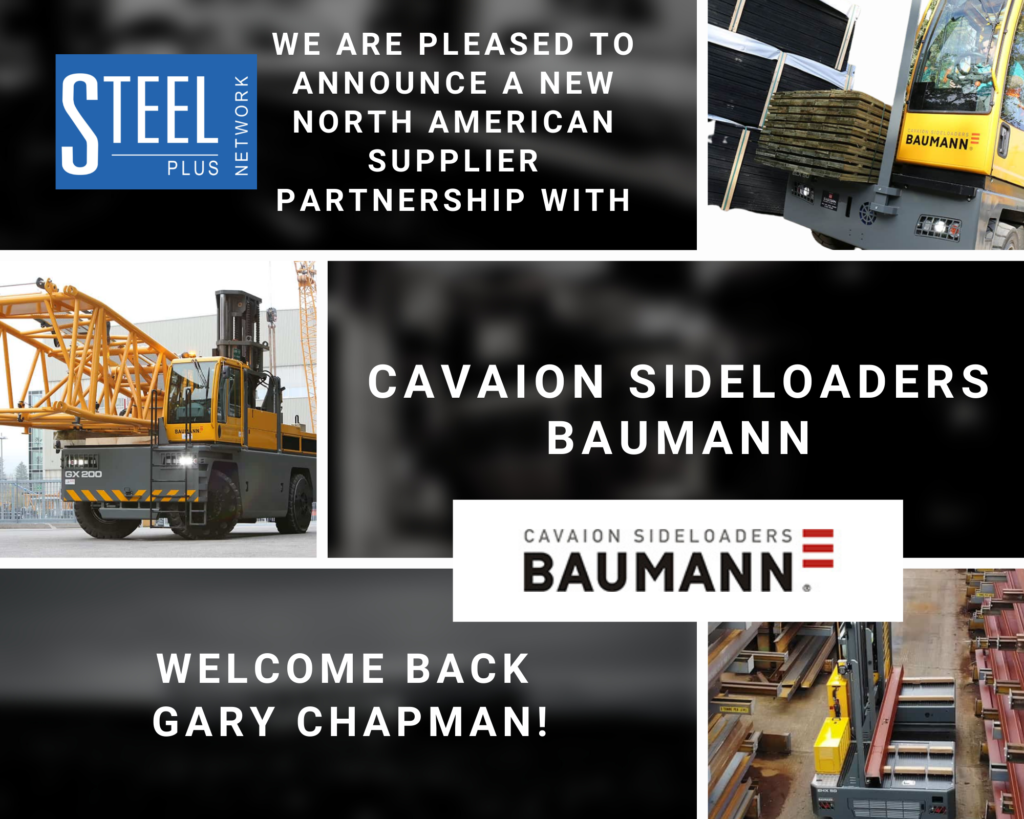 Since being founded in 1969, Baumann Side-loaders have become the world's leading manufacturer of Electric and Diesel Side-loaders. Their products range from 6,000lb capacity to 135,000lb capacity to suit a wide array of applications from steel producing mills, to steel fabricators, steel supply centres and so-on. Their equipment is manufactured in Veronese, Italy where they distribute their products through 172 outlets worldwide, most notably in North America through Baumann Canada and Baumann USA. They operate with an exclusive distributor model in Canada, that ensures their customers can deal locally with companies they are familiar with. Their most recent push is to expand their line of Fully Electric side-loaders and focus on continuing to reduce operational costs while being environmentally focused and reducing the carbon footprint for many environmentally conscious users.