STEEL PLUS NETWORK PROUD TO ANNOUNCE NEW SUPPLIER PARTNERSHIP: TYTAN GLOVE AND SAFETY
TRURO, N.S., Nov. 18, 2020 – Steel Plus Network, North America's premier steel buying group welcomes Tytan Glove and Safety as a new supplier for members across Canada and the United States. The SPN and Tytan Glove and Safety partnership brings together a premier manufacturer of personal protective equipment with North America's premier structural steel fabricator network.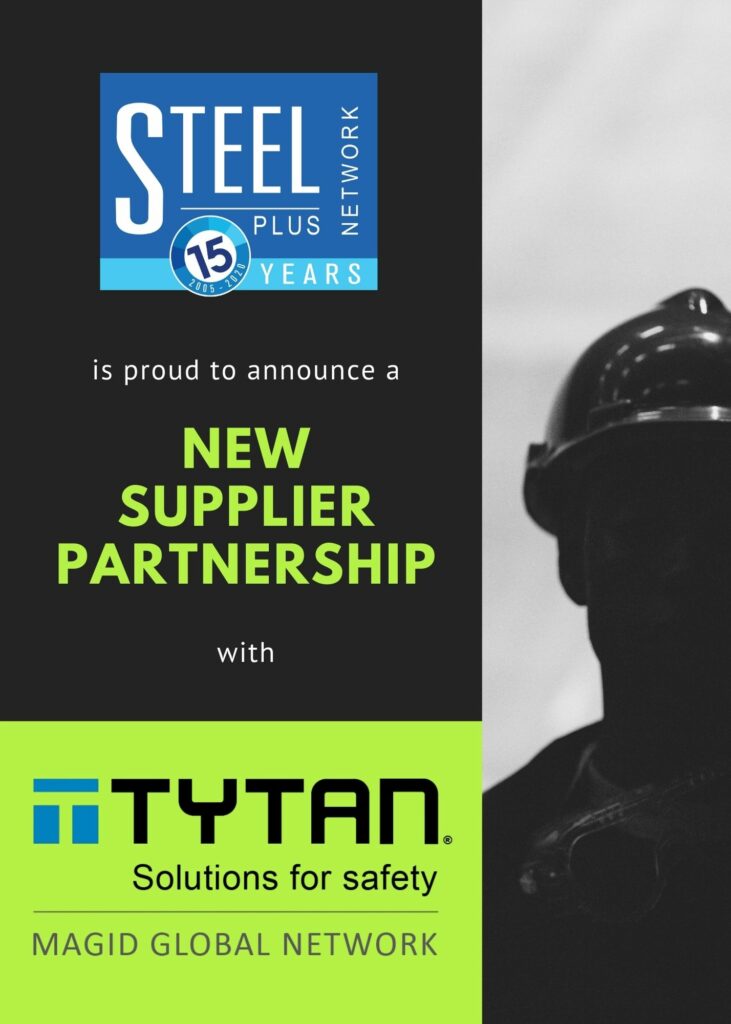 Colleen Doucette, President of Steel Plus Network: "Tytan Glove and Safety's mission is to keep workers safe. Safety is such a critical issue within our industry and there's no better time than now to partner with their industry-leading experts and skilled manufacturing team to provide the best PPE products and more for our members across North America."
Trevor Kropf, Director of Corporate Sales at Tytan Glove and Safety states: "We are excited to partner with Steel Plus Network as it allows us to align our industry-leading experts to a large network of members, ensuring a safe and healthy work environment."
About Steel Plus Network:
As North America's premier steel buying group, SPN provides its members with exclusive access to the following services:
Rebate Programs
SPN negotiates lucrative rebate programs with premier supplier members based on group volume.
Discount Programs
SPN's premier supplier members offer SPN members lucrative discounts on products and services.
Networking Opportunities
SPN provides numerous networking opportunities for members and suppliers that allow them to discuss industry issues and best practices in an exclusive setting.
About Tytan Glove and Safety:
Tytan's mission is to partner with companies to keep workers safe. From Personal Protective Equipment to assessments to education, Tytan Glove and Safety brings ready solutions and a unique ability to customize products and programs to make the job easier. As a family-owned business since 1946, safety isn't just a job, it's their legacy.
Tytan's commitment to safety doesn't stop with workers. They try to make their community and world a better and safer place. Whether they're collecting clothing or toys for those in need, sponsoring a blood drive or a charity run, or donating PPE to help responders when disaster strikes, they're doing their best to do their part.
Visit www.magidglove.com to find out more.
Company Contacts:
Colleen Doucette, President
Steel Plus Network
colleen.doucette@steelplus.com
Trevor Kropf, Director of Corporate Sales
Tytan Glove and Safety,