Stone Bridge Iron & Steel: Member Spotlight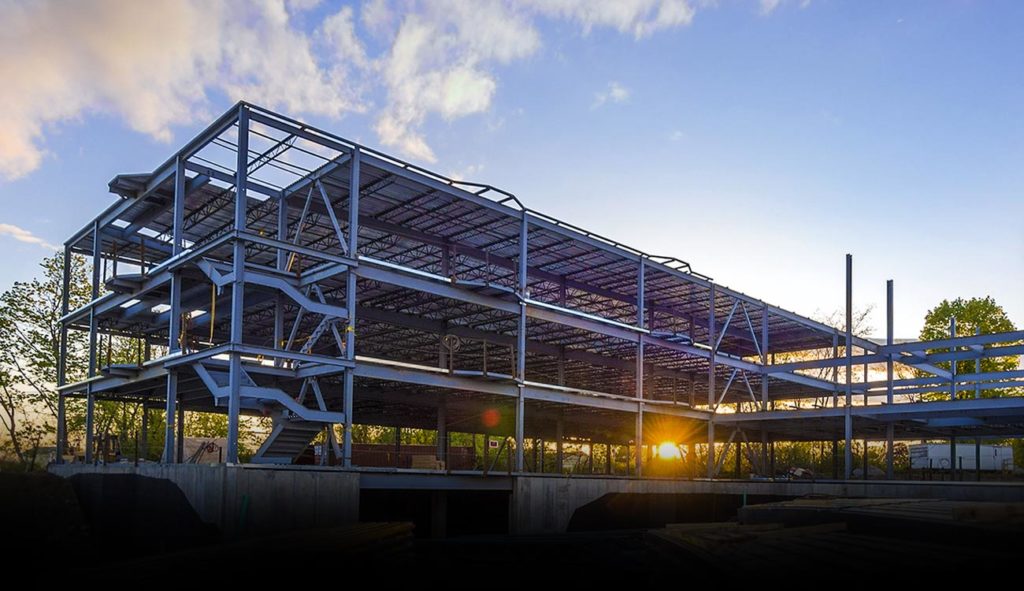 Stone Bridge Iron & Steel is a steel construction and metal fabrication company situated in Gansevoort, New York. With projects that range from hotels and casinos, to healthcare projects, to educational buildings such as dorms and natatoriums, their expertise spans numerous industries. What began as a small business operating out of a single barn, has expanded to a successful company that has seen massive growth. With an expert team of estimators, project managers, and detailers, you can rest assured that your project is in capable hands with Stone Bridge.
Stone Bridge Products
Fabricated Structural Steel
Structural steel products are the primary focus for Stone Bridge. They provide steel for the private commercial sector, institutions and religious organizations, industrial, mining, and aerospace industries.
Structural Steel Erection
Stone Bridge works with union and open shop erectors from coast to coast. All erectors are pre-qualified by them, and every effort is made to use AISC certified erectors when possible to ensure top quality.
Miscellaneous Metals
Miscellaneous metals are provided to either enhance larger structural jobs, or as the primary product. Stone Bridge supplies miscellaneous steel products like monument, spiral, pan, or grating stairs, railing systems of stainless steel, steel and aluminum, and a multitude of other plate weldments. They're able to model the miscellaneous metals with structural framing at the same time to fast track any project!
Ornamental Iron
Stone Bridge provides ornamental iron products like garden and driveway gates, speciality iron railings, and various ornamental iron products. Materials are available in stainless steel, steel and aluminum.
Precast Supply and Erection
While Stone Bridge doesn't fabricate precast, they work with a number of Precast Concrete Institute certified precast manufacturers and provide coordination with structural steel frame when they supply both products!
Precast Grouting
Precast grouting is provided when Stone Bridge supplies and installs the steel frame and precast plank. The grouting offers another level of coordination since the precast must be grouted when the plank is erected in multi-story buildings.
Commitment to Sustainability 
With steel being the most recycled product in North America, Stone Bridge is proud to make a living out of such a sustainable product! Structural steel beams in the US are produced by EAF (electric-arc-furnace) and contain at least 90% recycled content. This saves energy that would have been used to extract the raw material from the ground, and also saves landfills by encouraging recycling washers, dryers and old farming equipment. 
With such an amazing portfolio, there's no question Stone Bridge is one of the top steel construction companies out there. Get in touch today to use them for your next steel construction project!