Supreme Group: Member Spotlight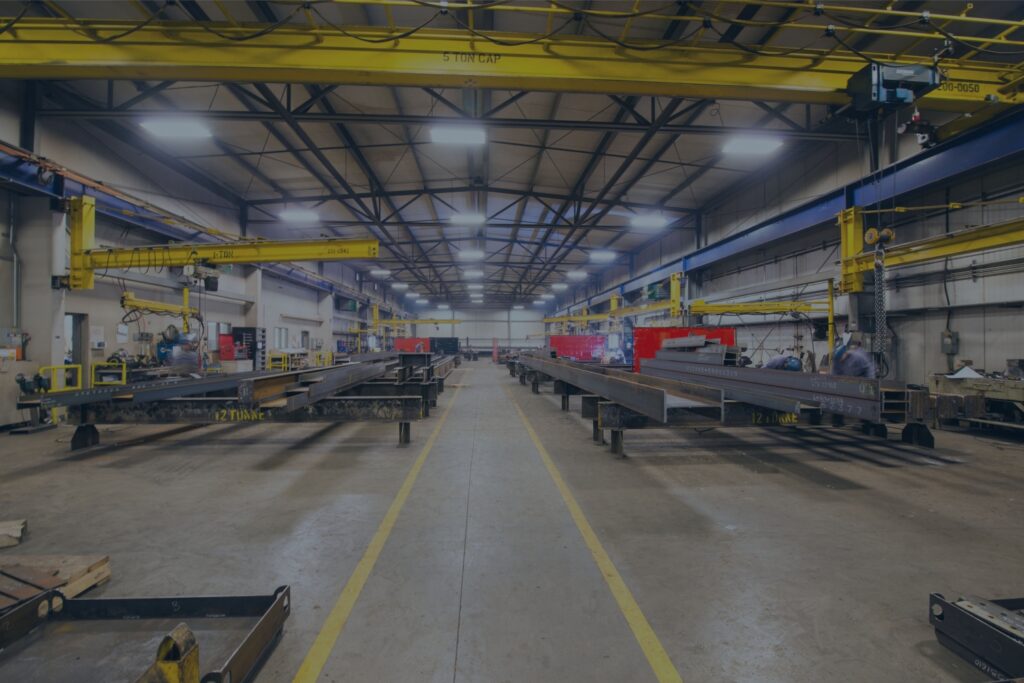 Supreme Group is the largest privately-owned steel construction company in Canada. Their skills, capacity and expertise are the advantage you need to get your project successfully up and running. They aim to build a better future through innovative steel solutions and pride themselves on generations of trusted steel expertise delivered on time, every time. Their steel has been used in critical infrastructure projects, buildings, skyscrapers, and major transportation arteries that have become the backbone of industry and commerce. With numerous services to fit your needs, you can count on Supreme Group to get your project done right.
About Supreme Group Companies
Since the formation of their parent company in 1972, Supreme Group has been delivering trusted steel expertise throughout Canada and into the United States. The legacy companies that form Supreme Group date back over 100 years to the early days of modern Canada.
In 2014, Supreme Construction Management was founded, bringing Construction Management and Integrated Project Delivery services to Supreme Group. They're the APEGA permit holder for all engineers, working with the drafting, estimating, construction and business development teams to provide comprehensive design and design-build services. Their team has strong knowledge and expertise in commercial and industrial construction.
On top of that, the Supreme Steel Bridge Division has 40 years of experience in designing, fabricating and erecting bridges and the components for transportation infrastructure for clients across North America. Focusing on Alberta's bridge market, their engineering and detailing teams, as well as their fabrication skills and capacity make them a leader in bridge erection.
Supreme Group Services
Steel Detailing
Supreme Group's highly experienced team, mixed with their implementation of industry-leading technology and software, and proficiency with electronic data interchange, allows them to work with a large range of file formats so they can seamlessly collaborate with your design team. With a team of over 60 expert detailers who are leaders in the Building Information Modeling (BIM) environment, they work in a completely virtual environment in partnership with other disciplines to deliver a successful project!
Estimating
Supreme's team of estimating professionals are qualified to create the most accurate budget estimate. Creating proper estimates is at the core of their company and involves all departments. Along with an accurate budget, the teams work together to figure out a suitable project schedule and help cut costs through their experience with design and installation efficiencies.
Engineering
Supreme's diverse and highly trained team of engineers bring a unique expertise to every project, and add unparalleled value. They specialize in developing innovative solutions that translate into cost and time savings. Every project requires its own customized skill set, and Supreme has the skills and track record for success.
Fabrication
With three strategic fabrication locations in Saskatoon, Edmonton and Acheson, Supreme has the varied ability to fabricate structural steel, complex fabrication and bridges. They maximize their capacity for output by distributing work among all their fabrication shops, so their teams can effortlessly meet your project timelines.
Erection
Supreme's steel structure erection team includes a dedicated construction crew, as well as engineers and project managers who plan all elements of the operation before work begins. They have a proven history of safely installing every project and integrating their safety program to ensure each building is erected with the quality and reliability Supreme is known for.
Design-Build
Supreme's diverse capabilities allow them to offer a complete design-build solution, and introduce innovative solutions while maximizing efficiencies from material usage to constructability. Design-build combines the expertise of their highly trained design and construction professionals to offer a one-stop solution for your project!
Get in touch with Supreme Group today for your next project!