The Real Benefits of an Exclusive SPN Fabricator Membership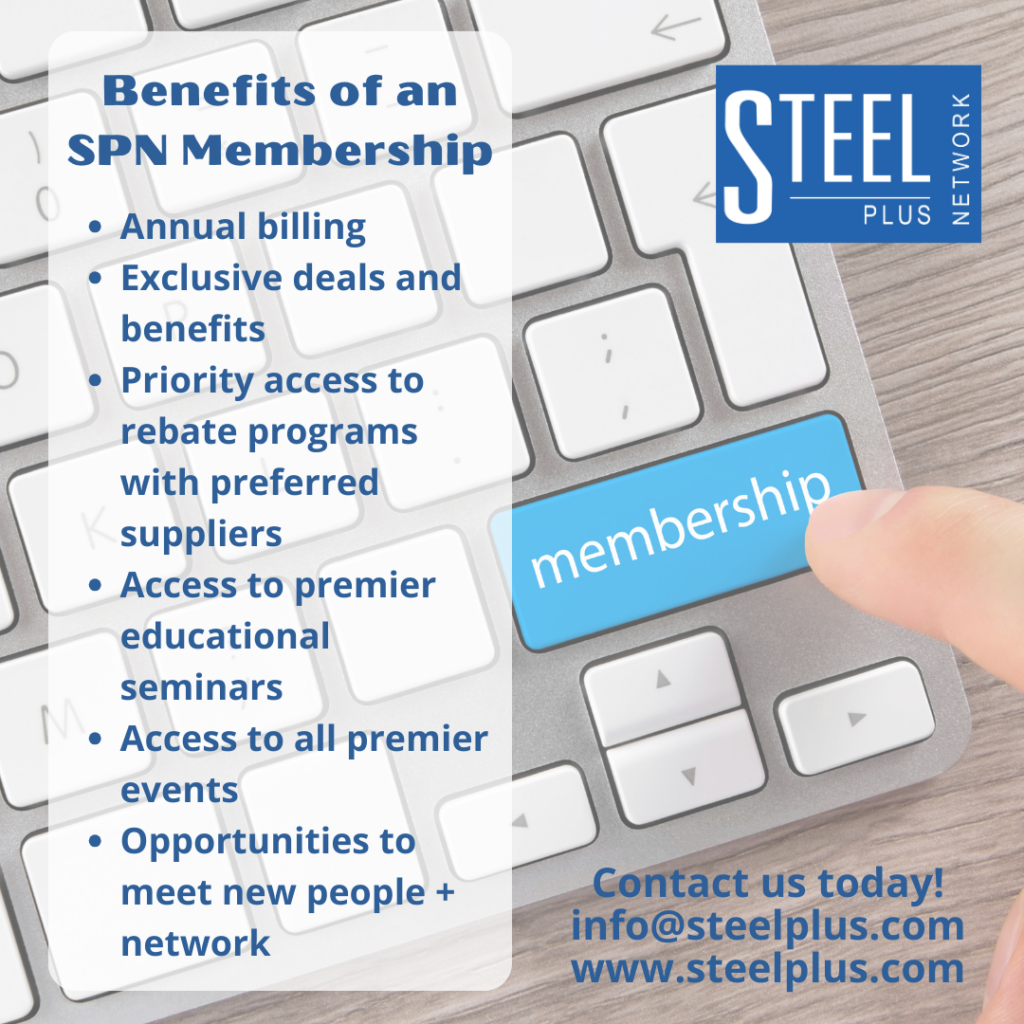 An exclusive SPN membership with annual billing offers numerous advantages, making it an enticing proposition for those seeking premium experiences and enhanced opportunities. 
One of the standout benefits of such a membership is the exclusive deals and benefits that come with it. Members gain access to a treasure trove of unique discounts, special offers, and tailor-made services that are not available to others in the industry. This not only saves money but also elevates the overall operations of a fabrication facility.
Priority access to rebate programs with preferred suppliers is another significant advantage. These relationships enable members to enjoy cost savings, negotiate favorable terms, and access top-notch products and services, all while enjoying a streamlined procurement process.
Moreover, exclusive members are granted entry to premier educational seminars. These events offer unparalleled access to industry leaders, thought-provoking insights, and cutting-edge knowledge. Such seminars provide a crucial edge in the ever-evolving world of business and personal growth.
Access to all premier events further enhances the allure of exclusive membership. From glamorous galas to cultural soirees and high-profile conferences, members can indulge in a world of exclusive experiences that foster personal and professional development.
Perhaps one of the most enduring benefits of an exclusive membership is the opportunity to meet new people and network. The elite nature of these communities ensures that connections are meaningful, leading to potential collaborations, partnerships, and lifelong friendships. This networking potential can be invaluable, especially in a competitive world where relationships can open doors to new opportunities.
An exclusive SPN membership is a gateway to a world of privileges, discounts, knowledge, and social connections. It not only enriches one's life but also empowers them to excel in their personal and professional endeavors.
To apply for a fabricator membership, simply click here: Fabricator Membership Application – Steel Plus Network.
Colleen Blackmore-Doucette
President