Welcome to SAFI Software as a Preferred Supplier!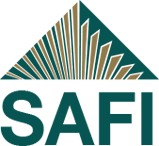 We are pleased to welcome SAFI Software as a Supplier Member to Steel Plus Network!
SAFI Software provides the steel industry with a technology to reach structural engineering excellence. The GSE General Structural Engineering software is a fully integrated analysis and design software for structural engineering. It also allows users to perform design checks according to various international design standards and codes.
For more information on SAFI, visit their website at https://www.safi.com/.
Please join me in welcoming SAFI to Steel Plus Network!
Colleen Doucette, President